Agency billing page
In this area you see your subscription details, purchase a new subscription on expired plans, as well as update your billing details.
Note
All subscription payments are processed directly and securely by Stripe. We do not process or store any credit card information.
Agency billing information (on active subscriptions)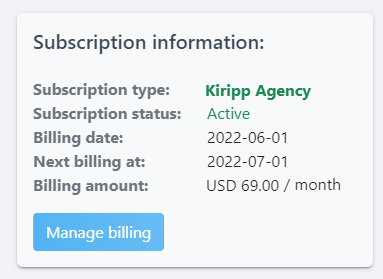 Subscription type
Subscription status
Billing date: Shows the last billing date
Next billing date: Shows the next billing date
Billing amount: Shows the amount billed
Manage billing: Use it to update your payment information
Agency billing information (on inactive or expired subscriptions)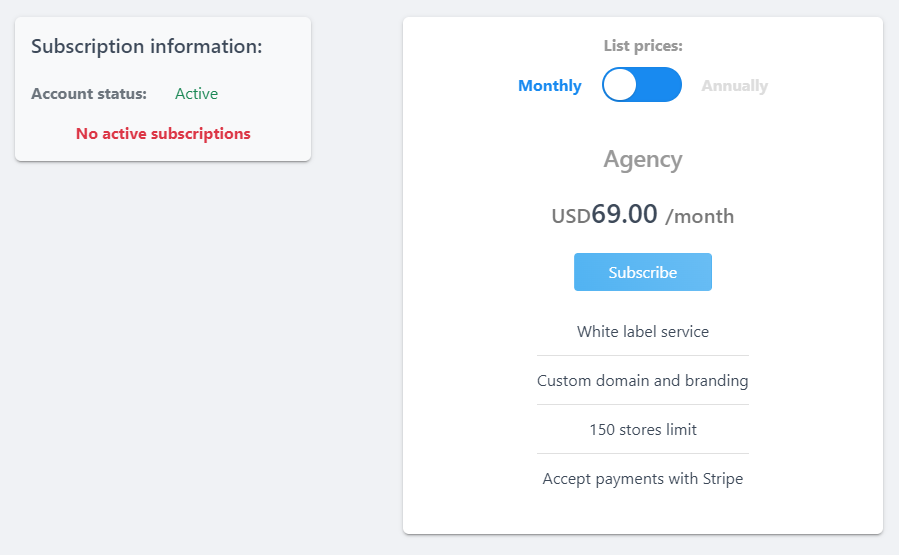 If no active subscription is present, you can purchase it using the Subscribe button.